Duple Deuce // Bob Ostertag // Anaïs Tuerlinckx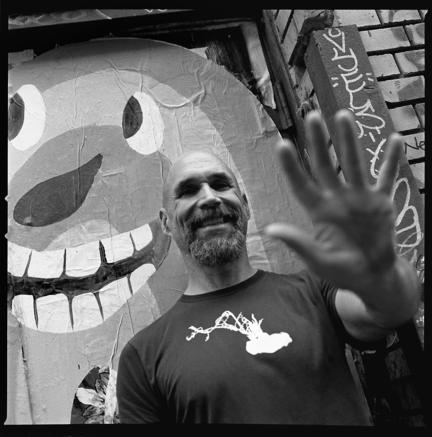 ... first day of ausland's sommerloch festival 2012, featuring:

Anaïs Tuerlinckx (piano solo)

Duple Deuce: Tony Buck (drums) & Øyvind Skarbø (drums)

Bob Ostertag (solo performance)
Doors 21:00 h, concert starts 22:00 h. 9 EUR.
Duple Deuce - "Probably one of the best Norwegian-Australian drum duos in Berlin at the moment", featuring:
Tony Buck, born1962 in Sydney, drummer and percussionist, is regarded as one of Australia's most creative and adventurous exports. He is a founding member of The Necks with Chris Abrahams and Lloyd Swanton and has played, toured or recorded with, among others, Jon Rose, Nicolas Collins, Tenko, John Zorn, Tom Cora, Phil Minton, The EX, Peter Brotzmann, Kletka Red, Han Bennink, Shelley Hirsch, Wayne Horvitz, Palinckx and Ground Zero.
Øyvind Skarbø, born in 1982, has studied with Terje Isungset in addition to study trips to Nigeria and Cuba. He plays, among others, with BMX, Håkon Kornstad, Per Jørgensen and icelandic guitarist Hilmar Jensson, as well as working with a solo project under the name DIE, Allroundhandwerker! Øyvind has been running the festival Øyvind Jazzforum in Bergen, Norway since 2006. On July 29th, he plays a show at ausland with the trio 1982, featuring Sigbjørn Apeland and Nils Økland.
***
Bob Ostertag, born in Albuquerque in 1957, dropped out of the Oberlin Conservatory after two years, and has eschewed working within the confines of academic music ever since. Instead, he has worked with a radically diverse range of collaborators: avant garders John Zorn and Fred Frith, heavy metal star Mike Patton, cellist Joan Jeanrenaud, jazz great Anthony Braxton, dyke punk rocker Lynn Breedlove, drag diva Justin Bond, film maker Pierre Hébert, and more.
Ostertag has been at the cutting edge of new music for two decades. His creative and unorthodox work with digital sampling and recording has established him as an influential pioneer in these media. His frequent use of political themes compliment his many years of political activism.
***
Anaïs Tuerlinckx is a pianist from Brussels, born in 1986. She moved to Berlin in 2008, interested in the local improvised music scene. Tending to a rather physical and expending way of playing, her performances are characterized by a decidedly harsh and noisy but at the same time elegiac, breezy and spacious sound. She likes to get involved in public spaces proposing inside piano activism out of the concert space and also teaches improvisation within the scope of music pedagogy.