Emitter Micro Festival:Noll/Cusack/Cascone/Laurain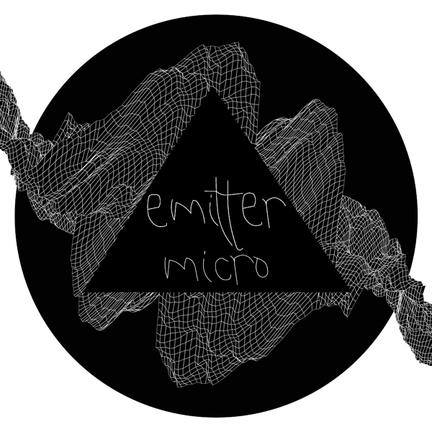 Emitter Micro Festival
A reduced festival of sound and more...
Night 3
Udo Noll - "specular surfaces"
Peter Cusack - Talk - "Favorite Berlin Sounds"
Kim Cascone "Dark Stations"
Louis Laurain - Trumpet
Udo Noll - "specular surfaces"
sound tracks and narratives from inhabited places and contiguous regions
by radio aporee / udo noll
http://aporee.org/aporee.html
with his experimental radio device "bx", udo noll will enter and explore
different media spaces more or less simultaneously, utilizing the
sonic ecosystem of radio aporee and field recordings from the nearby
city surroundings.
http://radio.aporee.org
http://radioaporee.blogspot.de/2012/10/bx-broadcast-box.html"
Kim Cascone: "Dark Stations"
"Dark Stations" is a forty-two minute work utilizing Schumann resonances, Spricom frequencies, binaural and monaural beat frequencies and spatial effects to induce an altered state in the listener. The event's structure is derived from the Fibonacci series.
The audience is seated in a darkened room surrounded by a triangular array of speakers, in the middle is a subwoofer which completes a 3.1 multi-speaker configuration. The audience sits in the center of the triangle and is asked to meditate during the event.
"Dark Stations" is an acoustic mirror, a reflecting pool bringing the audience's unconscious to the surface through the technique of entrainment, allowing them to project onto the sonic gauze. "Dark Stations" could be likened to a scrying mirror into which the viewers unconscious is projected then reflected back to them.
Louis Laurain:
While developing his own personal and original language on his instrument, Louis Laurain researched, through different collaborations, an intuitive and spontaneous approach to music. His interest is essentially in different forms of improvised music for various formations,ranging from solo to orchestral.
His work is focussed principally on two topics. Firstly an acoustic approach to instruments through research on sounds and sound effects in relation to the space in which they are produced. Secondly work on the amplification of instruments ("close miking") with the aim of creating the illusion of an electric or electronic "machine instrument".
Peter Cusak: Talk - "Favorite Berlin Sounds"
Peter Cusack is an artist and musician who is a member of CRiSAP (Creative Research in Sound Arts Practice), and is a research staff member and founding member of the London College of Communication in the University of the Arts London. He was a founding member and director of the London Musicians' Collective.
He is best known as a member of the avant garde musical quartet, "Alterations" (1978–1986; with Steve Beresford,David Toop, and Terry Day),[1] and the creator of field and wildlife recording-based albums includinh 'Where Is the Green Parrot?' (1999) , 'Day for Night' (2000), 'Baikal Ice' (2003)
doors 20:00 / start 20:30 - Entrance 9€