Emma Tricard
Submitted by
christina
on Fri, 2018-06-22 10:32.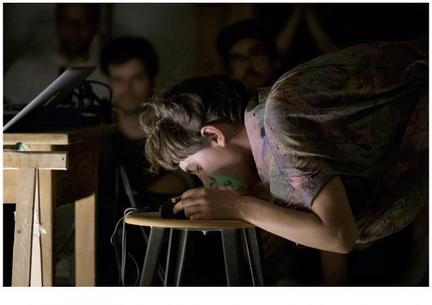 Emma Tricard is a dancer and choreographer based in Berlin and Montpellier.
Trained in contemporary dance and theater, she graduated from the BA program of HZT in Berlin, and is currently doing the master program Exerce at the CCN of Montpellier. While collaborating with other artists and choreographers, she has been developing her own practice based on revealing and displacing structures of communication through the interweaving of language and body vocabulary. She recently started to perform her text singing together with the musician and artist Niklas Blomberg. Together, they are exploring formats and forms of address that a concert-performance can manifest.