Ken Vandermark
Submitted by
Luzi
on Thu, 2010-02-04 20:24.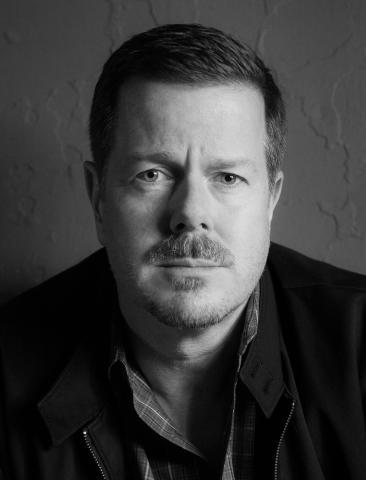 Born in Warwick, Rhode Island on September 22nd, 1964, Ken Vandermark began studying the tenor saxophone at the age of 16. Since graduating with a degree in Film and Communications from McGill University during the spring of 1986, his primary creative emphasis has been the exploration of contemporary music that deals directly with advanced methods of improvisation. In 1989, he moved to Chicago from Boston, and has worked continuously from the early 1990's onward, both as a performer and organizer in North America and Europe, recording in a large array of contexts, with many internationally renowned musicians (such as Fred Anderson, Ab Baars, Tim Barnes, Peter Brötzmann, Tim Daisy, Kris Davis, Hamid Drake, Mats Gustafsson, Terrie Hessels, Elisabeth Harnik, Steve Heather, Didi Kern, Kent Kessler, Christof Kurzmann, Fred Lonberg-Holm, Paul Lytton, Lou Mallozzi, Lasse Marhaug, Joe McPhee, Andy Moor, Jason Moran, Joe Morris, Paal Nilssen-Love, Eddie Prévost, Eric Revis, Jasper Stadhouders, Chad Taylor, John Tilbury, Nasheet Waits, Mars Williams, Nate Wooley, and C. Spencer Yeh).
His current activity includes work with Made To Break, Marker, Lean Left, Shelter, DEK, The DKV Trio, the Eric Revis Quartet; duos with Paal Nilssen-Love, Tim Daisy, Terrie Hessels, and Nate Wooley, as well as work as a solo performer. He's worked as a concert organizer in Chicago since the mid 1990s, first at the Empty Bottle, then at the Hideoutm and from June of 2015 has been co-curator of Option, a music series held on a weekly basis at the Experimental Sound Studio. In 2014 he began an independent label, called Audiographic Records, created to document special aspects of his work through albums and books. More than half of each year is spent touring in Europe, North America, Russia, Brazil, and Japan, and his concerts and numerous recordings have been critically acclaimed both at home and abroad. In addition to the tenor sax, he also plays the bass and Bb clarinet, and baritone saxophone.
Citations of Merit:
- One of the "Chicagoans of the Year in the Arts, 1994" (Chicago Tribune, January 1, 1995) for his work with the Vandermark Quartet.
- Selected as one of the "25 For The Future," the most significant improvising musicians under the age of 40, by Down Beat magazine, June 1998.
- Selected as a MacArthur Fellow in 1999.
- In 2004 was named among the "Musicians Of The Year" by All About Jazz, New York.
- Picked as one of Chicago's "40 Cultural Heroes" by Time Out magazine in September 2008.
- Was the first musician to be featured leading his own groups two years in a row at the Newport Jazz Festival (the Vandermark 5 in 2009, Powerhouse Sound in 2010).
- From 2009 until its conclusion in 2015, co-directed the Okka Festival of improvised music in Milwaukee.
- Selected as "Artist in Residence" for the Chicago Jazz Festival, 2012.
- Guest curator at the 2013 edition of the Suoni Per Il Popolo music festival in Montreal.
- Chosen as one of the "Music 45" of Chicago by NEW CITY in 2014 and 2016.
- Invited to program a 12 set residency at The Stone by John Zorn, which featured 25 musicians from New York, the United States, and Europe; January 5-10, 2016; and invited back in January of 2018 to program 6 sets of music featuring musicians from New York, Norway, and the Netherlands.