Konzert Minimal plays Malfatti / Chang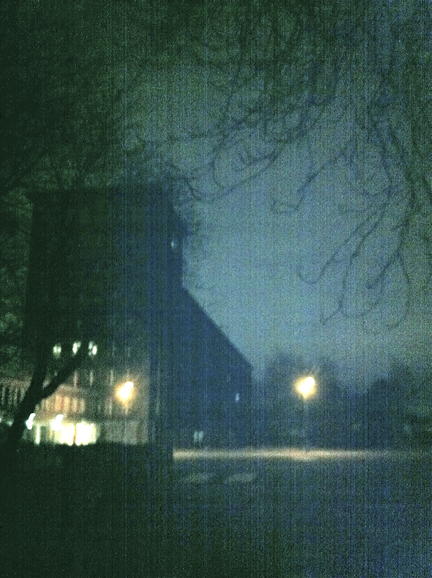 Konzert Minimal presents "Ochitsuite", written by Radu Malfatti especially for the ensemble and Dutch pianist/composer, Dante Boon. Plus new composition by Johnny Chang based on / in reference to "Ochitsuite".
Program:
Radu Malfatti - Ochitsuite (World Premiere)
Johnny Chang - Lychener 4 (World Premiere)
Konzert Minimal:
Dante Boon - piano
Lucio Capece - bass clarinet
Johnny Chang - viola
Koen Nutters - double bass
+ pre- and post-concert playlist by Masterfader
Biographies
Radu Malfatti
16.12.43 born in Innsbruck
1965-70 looked for the Academy of Music in Graz
Studied with Eje Thelin
Spoke with Sonny Rollins
Drank coffee with Luigi Nono
Likes to play chess with Siegfried Fussy
Read a lot, forgot everything.
http://www.timescraper.de/malfatti/index.html
http://www.radumalfatti.eu/radu_malfatti/start.html
_________________________________________
Dante Boon - pianist / composer
Dante Boon (1973) is a Dutch composer and pianist living in Amsterdam.
At the age of 14, he started his piano studies at the Amsterdam Sweelinck Conservatorium. At the Royal Conservatoire in The Hague, he studied composition with Diderik Wagenaar.
He was the keyboard player and arranger for a major Dutch rock band for several years, then went back to classical (contemporary) music. His CD recordings include Tom Johnson's complete Symmetries (with Samuel Vriezen) and works by Rozalie Hirs and Philip Corner.
In 2010, Edition Wandelweiser Records released his first solo CD (cage.frey.vriezen.feldman.ayres.johnson.manion) to international critical acclaim.
Boon's own compositions are published by Edition Wandelweiser (Germany).
http://www.wandelweiser.de/dante-boon.html
Lucio Capece
Musician born in Argentina based in Berlin since 2004. He plays bass clarinet, soprano saxophone, and Sruti Box. He plays mainly self composed and improvised music, focusing in the time experience and the perception experience as main subjects.
In the context of long term working groups, Capece shares projects with Mika Vainio, Radu Malfatti, Toshimaru Nakamura, Axel Dorner, Kevin Drumm, Robin Hayward, Rhodri Davies, Burkhard Beins, Vladislav Delay, Lorenzo Brusci, Mattin, Julia Eckhardt, Sergio Merce, Morten Olsen and Christian Kesten, releasing CDs with several of them.
http://www.luciocapece.blogspot.com/
Johnny Chang
Berlin-based composer-performer JOHNNY CHANG engages in extended explorations surrounding the relationships of sound/silence and the in-between areas of improvisation, composition, performance and listening.
Johnny is part of the Wandelweiser composers collective, and works with: Antoine Beuger, Lucio Capece, Jamie Drouin, Jürg Frey, Christian Kesten, Hannes Lingens, Radu Malfatti, Koen Nutters, Morten J Olsen, Michael Pisaro, Derek Shirley, Stefan Thut.
His articulated performances have been featured in festivals, residencies and experimental music series in both Europe, North America and New Zealand, from Sonic Acts (Amsterdam), ReiheM (Cologne), Wandelweiser Klangraum Series (Düsseldorf), Hörbar (Hamburg), Klang im Turm (Munich), The Wulf (Los Angeles), Q-O2 workspace (Brussels), Loop-Line (Tokyo), Umlaut festival (Berlin&Paris) to various experimental music series/venues in Berlin such as Ausland, Labor Sonor, Quiet Cue, NK, WestGermany.
Since November 2010, Johnny Chang and Koen Nutters initiated and co-curated Konzert Minimal which presents performances and events centered around the music of the Wandelweiser group.
https://soundcloud.com/johnnychchang
Koen Nutters
Born, The Hague, 1976. Lives in Berlin and Amsterdam.
He is a musician, composer and organiser of music, bands, events, concert series, exhibitions, installations and performance pieces. He is one of the founding members of the international "N collective" (2002 - 2009), the artistic director of the DNK-Amsterdam concert series, a freelance curator, and a (founding) member of many bands and projects (Most recently: The Pitch, The New Silence and Konzert Minimal) with a host of international musicians and artists creating music through structured improvisation, composition and more conceptual operations.