Mette Rasmussen
Submitted by
florian
on Sun, 2023-08-27 18:39.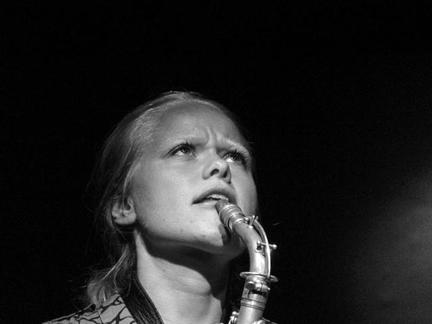 Mette Rasmussen ist eine dänische Saxophonistin, und lebt in Trondheim, Norwegen. Sie schöpft aus der Energie des Free Jazz und beschreibt ihr Spiel als einen Kopf voller Ideen, welche sie bis zum Maximum ausschöpft. Dadurch, dass Mette Rasmussen das Saxophon stets nach neuen klanglichen Möglichkeiten beforscht, nutzt sie eine breites Spektrum an Techniken und erweitert die Grammatik ihres Instruments beständig. In den letzten Jahren war sie sehr aktiv und verbrachte die meiste Zeit auf Tour.
+++ english +++
Mette Rasmussen is a Danish saxophone player living in Trondheim, Norway. Drawing from the energy of free jazz, her playing has been described as a head full of ideas, that she executes to the maximum. With an ongoing study of new sonic possibilities Mette Rasmussen uses a broad pallet of techniques, extending the grammar of the instrument. The last several years she has been highly active spending most of her time on the road.