Michel Doneda
Submitted by Anonymous on Tue, 2009-08-04 18:29.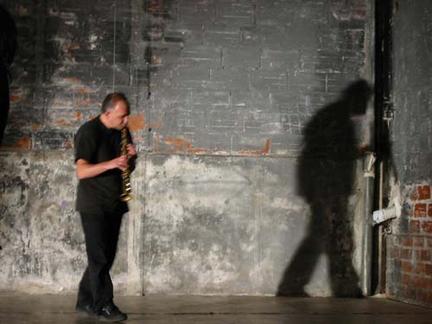 Michel Doneda wurde 1954 in Frankreich geboren und ist autodidaktischer Musiker.
Um 1980 gründete er in Frankreich zusammen mit Musikern, Tänzern und Schauspielern IREA (Institute for research and exchange between arts of improvisation).
Er spielte und arbeitete bereits intensiv mit Musikern wie Fred Van Hove, Phil Wachsmann, John Zorn, Eliott Sharp, Elvin Jones, Lê Quan Ninh, Barre Phillips, Paul Rogers, Tetsu Saitoh u.v.a. Doneda ist in der internationalen Musikszene sehr engagiert und aktiv: Er tourt in Afrika, Japan, Asien, den USA, Kanada, Süd Amerika und Russland und hat bereits mehr als 50 Cds veröffentlicht.