Misa Shimomura
Submitted by
Mathias
on Sat, 2012-12-01 20:39.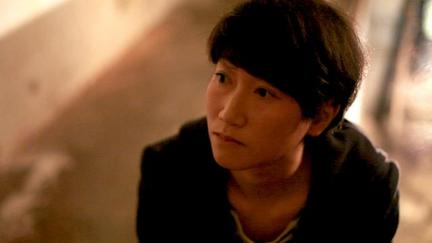 Misa Shimomura is a Japanese pianist, composer and improviser. For the past fifteen years her work has centred on free improvisation and the contemporary art scene. From 1999 to 2006 she was a pianist in the Kyoto neo-classical duo THIS=MISAxSAIKOU together with the violinist and improviser Saikou Miyajima in the Mie Prefecture of Japan. During this period she began improvising herself and presenting her own solo piano concerts.

Since then she has been in contact with many other artists including the film makers Werner Penzel (Cinenomad) and Ayako Mogi; the contemporary dancer Maki Morishita; the painter Mikolaj Polinski; the sound artist Atsushi Nishijima; the musicians Balts Nill and Fred Frith and also with Kyogen performers (Japanese traditional theatre), with DJs and with poets. As a pianist she performs works by Johann Sebastian Bach and John Cage. Each new interaction has opened new doors in her acoustic education: her interests now include the physiology of sound perception, the relationship between physical space and acoustics and experiments with new musical instruments.

In October 2010 Shimomura moved to Germany where she has performed and exhibited in many places including B-flat, Berlin (November, 2010); BR2 radio "hör! spiel! art mix" in Munich (July, 2011); the Emerson Gallery, Berlin (January, 2012) and the Deutsche Gesellschaft fur Gruppenanalyse und Gruppenpsychotherapie (June, 2012).
Misa Shimomura was born in the Mie Prefecture of Japan in 1977. For 10 years she studied classical piano. In 1999, as a result of her contact with Saikou Miyajima she became interested in improvisation and collaborated with him, as THIS=MISAxSAIKOU, for eight years.
In 2006 she was invited to join the international art project Laboratoire Village Nomade in Switzerland. From 2008 to 2010 she was a member of the art project there, jour par jour cie, working with the German filmmaker Werner Penzel (Cinenomad) and the Japanese photographer Ayako Mogi. In 2009 the film project moved to the island of Awajishima, Japan. THIS=MISAxSAIKOU was the subject the documentary film Ask the Wind by Ayako Mogi which took the Special Prize at the 2002 Nyon International Documentary Film Festival in Switzerland. She plays piano in the film Touch the Sound - A Sound Journey with Evelyn Glennie by Thomas Riedelsheimer in 2003 with other guest musicians including Fred Frith and Ondekoza. In 2010 Misa received a major award in the music section of the Aichi Arts Challenge.
During her life as a musician she has lived in many different places: in the Mie Prefecture, in Osaka, Shiga, Kyoto and Awajishima; at La Corbiere in Switzerland; in Berlin; and in Poznan in Poland. All these travels and experiences have influenced her work; in the meantime she also performs with other instruments including violin, guitar, percussion and voice, giving readings of her poems and lyrics, and works as a composer for both film and radio.
Misa Shimomura currently lives and works in Berlin.