Noah Kae Choi
Submitted by
caribu
on Fri, 2023-06-30 10:24.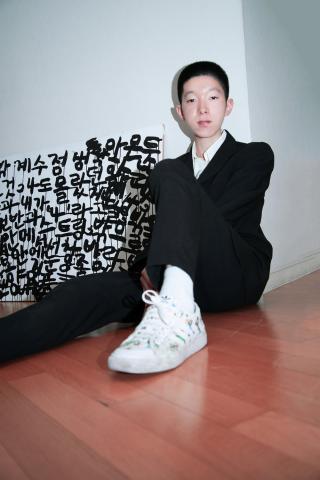 Noah Kae Choi is a calligrapher, live writer, and logo designer born in Boston, Massachusetts (USA). He's been based in Seoul, South Korea since the tender age of 3.
Through elements and stimuli found in daily life, he deconstructs and recreates complex patterns through his art. Choi won the fist art brut award in 2022 and he has exhibited at Nodeul Space 445 Gallery, the New Zealand Audio Foundation and Nam June Paik Art Center.
He has done live writing at HAN'S Haus in Munich, Germany, Nam June Paik Art Center, Yeouido Hangang Park, Chlisung Shipyard, Mucontinent, Strange Fruit, and other venues.
In addition, when he was 9 years old, he played drums for the band Avant de Noise at Culture Seoul Station and Seochon Office.