Playdate 10: Owl & Mack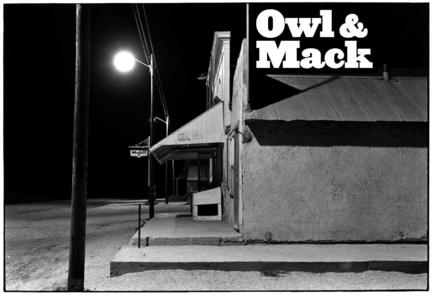 Boris Hauf - Vocals, Organ, Saxophone
Marco Eneidi - Altosaxophone
Hilary Jeffrey - Trombone
Rico Repotente - Guitar
Derek Shirley - Bass
Holger Marseille - Drums
Mit einem Konzert der Rockband Owl & Mack endet am 6. März die Playdate-Season 2010/11.
Kommt und hört Euch das an. Wir machen bis zum Herbst 2011 dicht. Dann geht's wieder los!
"Owl & Mack is Boris Hauf's rock outfit. Drawing on the image of the nocturnal bird of prey - known for it's sense of depth perception necessary for low-light hunting - and the great truck manufacturing company - known for making trucks with incredible durability, the group's sound has been described as 'a convergence of alt-country-rock and dark vamp-based jazz based on 60's NYC Drone music with the odd visit paid by Chicago Blues of the Chess Records era…'. Check it."