Residency Tomoko Mio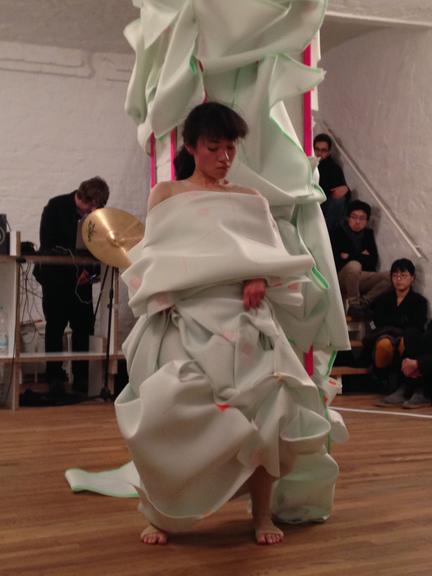 Tomoko Mio – Contemporary Dancer, Choreographer
Tomoko Mio from Hokkaido, Japan, started her career as a Hip-Hop streetdancer in the 90's and took lessons in contemporary dance as well as in ballet. She also trained herself as a sports-care-trainer including shiatsu massage & acupuncture at the Fukken University Tokyo between 2001 – 2004.
During 1998 and 2007, she participated in a number of dance-projects in Hokkaido and Tokyo ("K-Sythe" and "Shun" with the traditional japanese instrumentalist Hutoshi Ikabe etc.) In 2008, she moved to Berlin and joined the performance group JINN, a group of diverse artists working together on dance-performances in combination with space design, music and photography.
Her contemporary dance & physiognomic background, adding the combination of her streetdance-experience with the methods of ballet, has made her an accomplished improvising performer, especially in collaboration with freeform noise music. From 2011 until now, she has collaborated with artists and musicians such as Ilpo Väisänen (Pan sonic, Angel), Dirk Dresselhaus (Schneider TM, Angel etc.), Jochen Arbeit (Einstürzende Neubauten), Damo Suzuki (ex-Can), Kazuma Glen Motomura, Clara Hill and Takehito Koganezawa. The countries in which she performed include Japan, Finland, Germany, Italy and Portugal.