R.A.N aka Hüma Utku
Submitted by
Melodie
on Wed, 2017-03-01 17:42.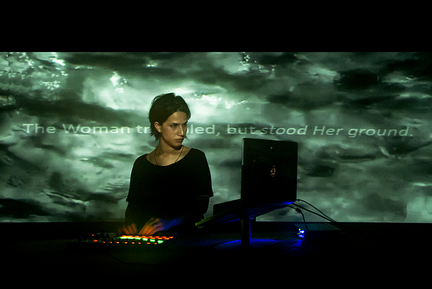 Hüma Utku (Istanbul) is an electronic music artist influenced by human psychology, literature, nature, experience, observations and music. Considering the notion of time in our era, that all is fast and blurred, R.A.N (Roads At Night) is a journey to slowly contemplate on things in our surroundings. Turbulence and introversion are in the core of the sounds. Born as a result of leaving Home – R.A.N generates a new entity, where one loses the self to embark on further explorations.

'Her Trembling Ceased', the artist's first LP under the moniker R.A.N (February 2015, Partapart Records). The album is a journey of transformation from chaos to order. Along with the sweat of nights, childish expectations and grown-up conclusions are in the tranquilising, dark, ambient sounds. The release was followed by a remix album, 'Remixed: Stories Retold' (May 2015, Partapart Records).
Other releases:
What Hath Night To Do With Sleep? (In The Void compilation, Dec. 2015)
The Old One (EurNoVision compilation, Dec 2016)