Sam Dunscombe
Submitted by
christina
on Sun, 2022-06-12 22:32.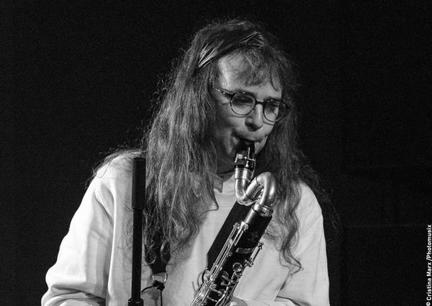 Sam Dunscombe is a performer, composer, sound artist, and audio engineer. Sam is interested in the multi-dimensional perception of time, which has led to explorations in spectralism, just-intonation, improvisation, the performance of complex-notated repertoire, field recording, audio engineering, and live electronic performance.
Sam has performed at major festivals and concert series around the world, including conducting the opening night concert of the 2019 MaerzMusik festival in Berlin, being an artist-in-residence at Ilan Volkov's Tectonics Festival in Tel Aviv, presenting a three day performance and sound installation at the Tokyo Experimental Festival, and many others.
Sam is an avid field recordist: released in 2021 on Black Truffle, Outside Ludlow / Desert Disco combined field recordings with audio taken from scraps of 1/4″ tape found tangled around a cactus in the Mojave Desert. A second album, exploring the potential for the integration of field recordings and rational tuning practice into the music used in psychedelic assisted therapy sessions, is scheduled for release in late 2022.
Sam's record, Horatiu Radulescu: Plasmatic Works Vol. 1, will be released in early-2022 on Mode Records, and focusses on Radulescu's early spectral works for winds and electronics. This will be followed by two more records in this series, the first featuring music for the "sound icon," and the second open-scored works realised by mixed ensemble. Sam also has albums available on Another Timbre (with Golden Fur and Klaus Lang), Ftarri (with Taku Sugimoto), Wandelweiser (with Rebecca Lane and Eva-Maria Houben), Marginal Frequency, and many others.
Sam was awarded a Doctor of Musical Arts from UC San Diego in 2018, with a thesis exploring the clarinet works of French-Romanian composer Horatiu Radulescu, and now works as the archivist to his estate.