serge baghdassarians / boris baltschun: auditorium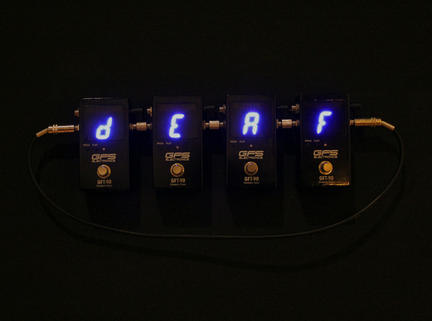 serge baghdassarians / boris baltschun
auditorium
auditorium is an installation consisting of several related works translating sound through illumination and animation.
the led-displays of guitar pedal tuners become the surface for the projection of letters, words and sentences.
these words refer to different forms of auditory activity such as tuning and memorising and point to the regulative powers of musical systems.
each word becomes a number of tone names which cannot be heard but are to be imagined.