Sofia Jernberg
Submitted by
Melodie
on Tue, 2017-06-20 22:28.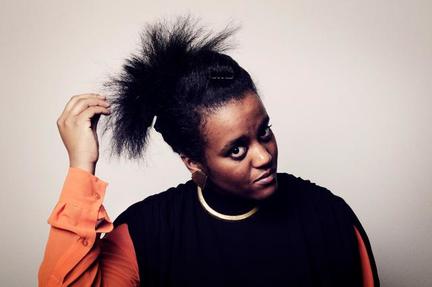 Sofia Jernberg is a singer and composer, born in Ethiopia in 1983. She grew up in Sweden, Ethiopia and Vietnam, and is currently based in two cities: Oslo, Norway and Stockholm, Sweden.
Sofia is active in a wide field of music. She co-leads and composes for modern jazz octet Paavo and contemporary quartet The New Songs. Sofia has performed Arnold Schönberg's "Pierrot Lunaire", and will be singing Salvatore Sciarrinos "Lohengrin" in 2014. One of her deepest interests as a singer is to develop the "instrumental" possibilities of the voice. After many years of work in this direction, experimenting with the role of the voice in an ensemble, she is now a permanent member in several groups that use the voice in this manner. Sofia's singing vocabulary includes sounds and techniques that often contradict a natural singing style. She has dug deep into split tone singing, pitchless singing and distorted singing. As an improviser, Sofia appears in many different constellations, but regularly in duo with cellist Lene Grenager; as a composer, her main focus lies in the blending of improvisation and composition. Besides composing for her own ensembles, she regularly gets commissions from others. In the near future collaborations with chamber ensemble DuoEgo, The Peärls Before Swïne and Trondheim Jazz Orchestra are awaiting.