Stefan Roigk
Submitted by
caribu
on Wed, 2010-03-17 14:50.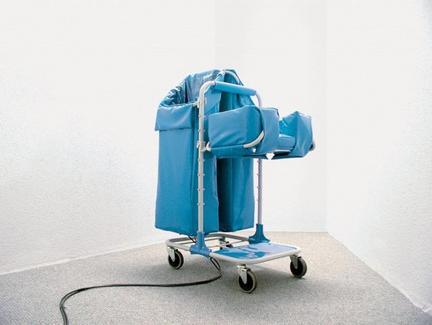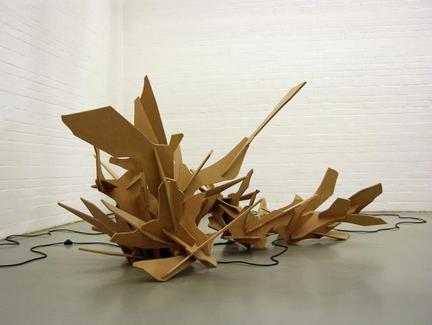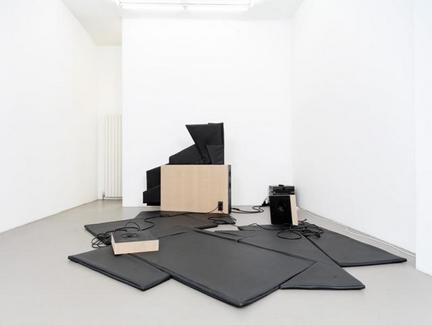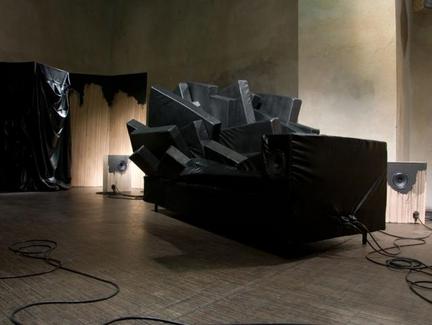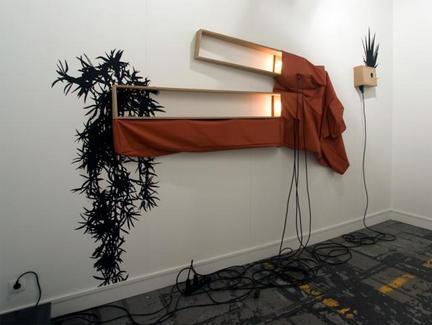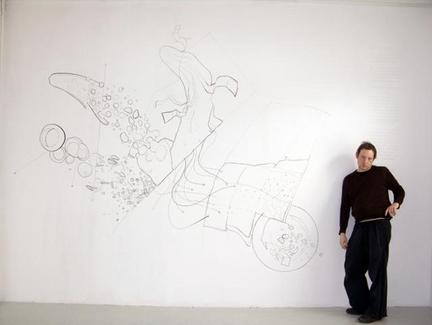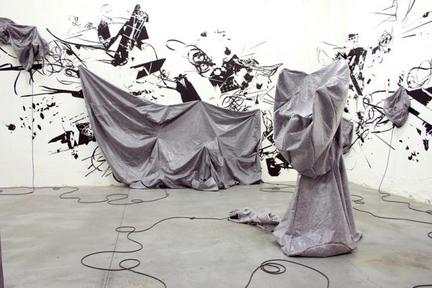 (Germany) b.1974. Multi-disciplinary artist living in Berlin.
"In Roigk's non-organic works no nature appears, no utopism wins ground in colour or form. As commentaries on a world, they are translations of sound. They behave mimetically to it, not to the world in which the objects appear. In his installations an aseptic sterility conquers the room and proposes new self-comportment in it. The combination of drawings and objects, of score and instrument, delineates an experience which searches for sideways, which rests within the present but refuses its everyday experience. The bodily, which in the capitalist present and in the dystopian future seems to be a necessary hindrance of (re)production, relocates its residence in Roigk's works. His objects do not search for a somehow lost authenticity in bodily expressions, or reach for attempts to bring back a lost nature but shift the bodily perception onto bodiless sound volumes (...) (from SOUNDBODIES. on the grammar of acoustic experience in the works of stefan roigk.)
Stefan Roigk deals with the borders between abstract sound collages, art installations and graphical scores. His artistical strategy lays in the combination of different types of media to one single composition.
sound marks the white canvas with its incomprehensible signs and ornaments. from the area into the room. scetches of three-dimensional structures and matters.
while the objects have no temporal changes, the sonic-gestures complete the environment with movements and fading colors.
nevertheless, with their characteristics like form, color, surface, volume, duration etc. each element builds an equal part of this communication.
the concrete and artificial shares arrange the abstract structures to a vague conjecture of an autistic world.