Urs Leimgruber
Submitted by
Mathias
on Tue, 2011-07-12 23:01.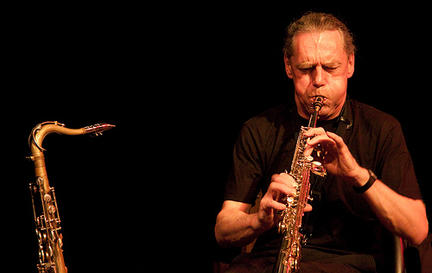 URS LEIMGRUBER : SAXOPHONES
Is a key member of the european scene of contemporary improvised music. He specializes in solo concerts and performs regularly with the trio Leimgruber-Demierre-Phillips and with quartet noir (marilyn crispell, joëlle léandre, fritz hauser) and the ensemble 6ix in europe, canada, usa, japan, and cuba. His countless collaborations have resulted in successful concerts and recordings with fred frith, steve lacy, evan parker, günter christmann, sunny murray, thomas lehn, günter müller and others. He has also been engaged for new music projects with the berlin philharmonic wind quintet and the ARTE saxophone quartet. During the 1970s, he was the co-founder of the electric jazz and free-music group, OM.
His emancipation of the saxophone has something to do with an archaic approach to the instrument with a spiritual approach to his material prerequisites.
peter rüedi, weltwoche Zurich