Ute Kanngiesser
Submitted by
Mathias
on Wed, 2017-11-01 13:52.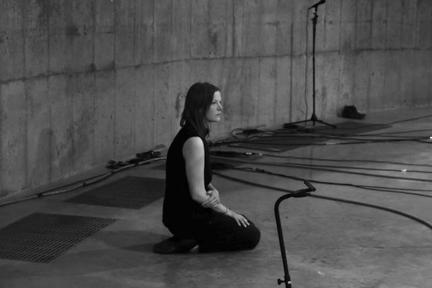 Ute Kanngiesser is a German cellist based in London: "For over 10 years, I have only played unscripted/improvised music. I have experimented with the sound of the cello, limiting myself to the alive material at hand: vast and complicated layers within the instrument and myself; and to let this music evolve continuously in relationship with others. It relates to the process of uncovering an endless multiplicity of coexisting sense perspectives. And it deals with the energy that this gives rise to. For me, it is the most exciting place to play music from."
Most recent collaborations have been with Jennifer Allum, Dimitra Lazaridou Chatzigoga, Angharad Davies, Steve Noble, Yves Charouest, John Tilbury, Seymour Wright, and Paul Abbott among others.