Verónica Mota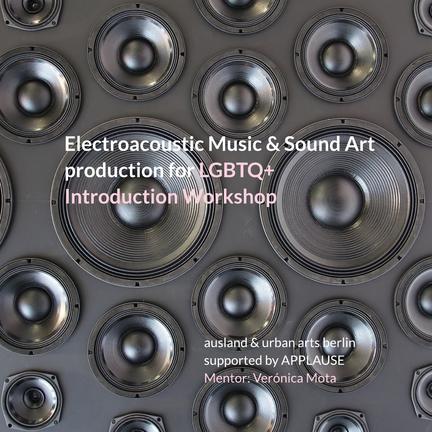 Verónica Mota (Berlin/Mexico City) is a professional sound artist currently working in Berlin. Her works encompass analogue and digital synthesis, field recordings and Musique Concrète techniques, often displaying her proficiency at playing a variety of instruments. She has produced a large body of soundtrack work for Radio, film and performance, and, with Cubop & Espectra Negra, as a solo artist in her own right.
Verónica Mota is also the founder and curator behind Urban Arts Berlin, an arts organisation based in Berlin, Germany. She works at bringing together excellent talents from all over the world. Her experience and hard work have found a fantastic global resonance in the field of sonic art and electroacoustic practice. She has become one of the most important curators supporting international composers and musicians in Berlin. She also presents and promotes the work of sound artists she has released under the Urban Arts Berlin label. Particularly relevant her excellent project Synthesis with two Volumes and a total of 75 sound works by professional composers -with a strong female identified presence- from all over the world. She produced also Urban Arts Berlin Radio streamed in three platforms including Radio Resonance Extra in the United Kingdom, The Pi Radio Verbund Network and Urban Arts Berlin in Germany.
Currently, she work as part of the AHACk: Sarah Connor Has a Dream zine collective which publishes her written text on technology, transhumanism, cyberpunk, feminism & Capitalist Realism.
http://veromisscubop.wixsite.com/veronicamota