Zulu Green
Submitted by
Melodie
on Fri, 2017-11-10 13:15.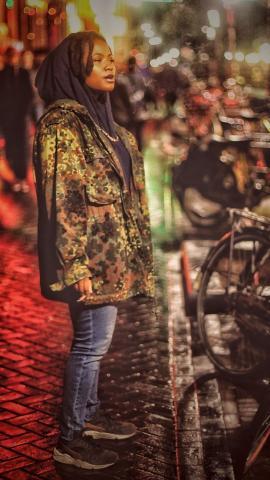 Nashedy Licie (born June 20th 1990), better known by her stage name Zulu Green, is a Amsterdam based rapper, singer and songwriter. Until 2017 Zulu used to go under the stage name Shedney Ruffin, with the E.P "Forgive n Forget" being her solely release, this still opened many doors for her such as working and collaborating with Swedish music and activist group Femmetastic, Tanzanian based group Yaden and many more. Zulu Green describes herself as a vibration translator who's music varies from 90's flavoured R&B to new age trappy tunes. Her music is a constant reflection of what she calls "The Life" either you can relate, or you don't! With her straight ahead ruffneck approach Zulu Green is a new upcoming artist you need to keep your eye on.
Her forthcoming debut E.P "Sad Girls Club" will drop in the spring of 2018.