PIA day 1: Experimental hip-hop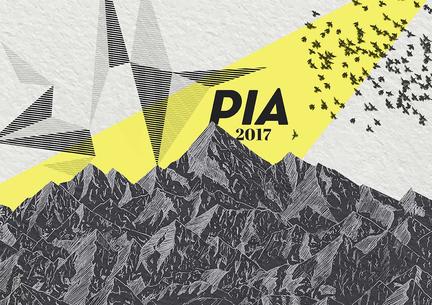 In 2017 PIA continues its mission of adventurous experimental pop music: an ingenious mix of danceable music and radical practice.
On Sat. 16th, commissioned by PIA, The Dutch MC Zulu Green meets 3 of the musicians who vanguard the Neue Musik scene in Berlin for a unique blend of experimental hip-hop. Followed by WJM for turntables performance.
On Sunday 17th, come to hear powerful performances by singer-songwriters Asi Föcker and Jolly Goods. Followed by a happy set by Zelda Panda at the turntables.
Zulu Green - Vocals
Anthea Caddy - Cello
Marta Zapparoli - tapes, reel to reel, electronics
JD Zazie - electronics, turntables
Doors: 20h00 | Start 21:00 | 7€ | Fb event
Supported by Musicboard Berlin
Zulu Green is an Amsterdam based rapper, singer and songwriter. Zulu Green describes herself as a vibration translator who's music varies from 90's flavoured R&B to new age trappy tunes. Her music is a constant reflection of what she calls "The Life". With her straight ahead ruffneck approach, she has collaborated with Swedish music and activist group Femmetastic, Tanzanian based group Yaden and many more. Her forthcoming debut E.P "Sad Girls Club" will drop in the spring of 2018.
Up until 2017 she went under the name Shedney Ruffin: https://m.soundcloud.com/shedney-ruffin/sets/forgive-n-forget ).

Marta Zapparoli is an Italian experimental sound artist, improviser, performer, self-taught researcher coming from the musical underground scene of Bologna. Since 2007 she lives and work in Berlin. In the past 13 years she has worked in sound art becoming one of the most interesting musicians working with radical technology and playing with many regarded musicians and bands like Matmos band , LAFMS band and many more.
Info : http://martazapparoli.blogspot.de
https://soundcloud.com/martazapparoli
JD Zazie
Born in Bolzano (IT), JD ZAZIE is a DJ, avant-turntablist and sound artist based in Berlin. Coming from a DJ and a radiophonic background JD Zazie has explored over the years different approaches of real-time manipulation on fixed recorded sound.
https://www.mixcloud.com/jdzazie/
https://soundcloud.com/jd-zazie

Anthea Caddy
lives and works in Berlin, Germany. Her practice explores the spatio-temporal aspects of sound and architecture, applying these to audio works that manipulate and distort perceptions of time, space and experience. In her live performance works she uses multi-speaker configurations.
http://www.antheacaddy.com/