Clara deAsís/d'incise + Gretchen Blegen/Lukatoyboy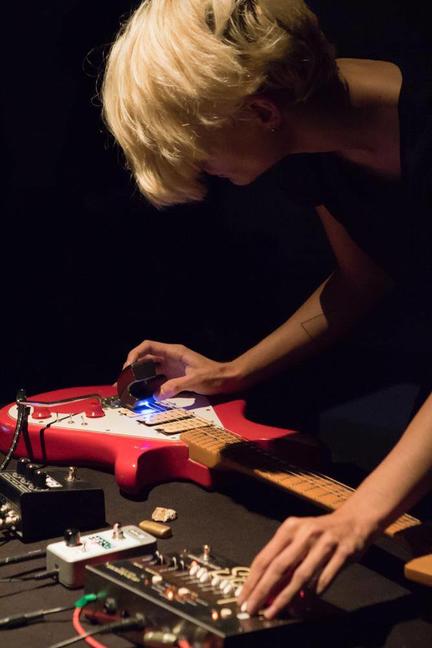 "APPALACHIAN ANATOLIA (14th century)"
A piece by d'incise for modified guitare,
Performed by CLARA DE ASIS.
Perhaps more than a strict composition this piece is a conjunction of a technical frame and a conceptual input, and the own vision of the player.
It works on tuning and detuning, a different set-up of the strings, on harmonics and pitch frictions and on the influences of music from very various origins and the transposition of gestures inside a reduced field of possibities.
It might devellop as a form of raga, of perpetual variations of determined material, but it remains a guitare alone, it's strings resonnating, nothing else.
It was originaly dedicated to the chilean guitariste Cristian Alvear. The present version will be for electric guitare.
With the support of the Fondation Henneberger-Mercier and Fondation Nicati-De Luz.
Tête- ˆ¨¥†®´∑ƒ∂Tête- á-Tête
from and with Gretchen Blegen & Lukatoyboy (lights, conversations, tapes)
Two types of the solitary (let's think of people as collectors) sound sources playing at the same (a man assumes he collects skills, a child collects pieces of driftwood, a dreamer collects an assembly of worlds) FM transmission and prerecorded tapes (these collections somehow remove themselves from limitations of what to choose when we desire) conversations and basic questions (people go through life and collect things) mixing - adding layers and spatial composition (a cycle collects systems and ways of reading) reassigning place and answers with correspondence. maybe a library with a shelf and a radio.