Luka Ivanović / Lukatoyboy
Submitted by
Mathias
on Tue, 2015-02-17 12:19.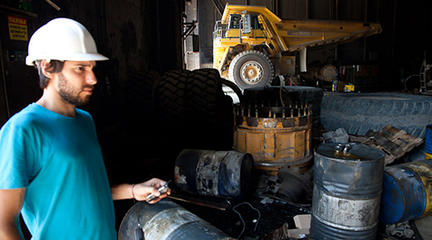 Luka Ivanović / Lukatoyboy
Lukatoyboy aka Luka Ivanović is a musician, sound designer, and educator from Belgrade, Serbia.
His main activities in music and sound include performing electro-acoustic improvisation (based on real-time sampling of various objects, toys, voices, and field recordings) using feedback, analogue synthesizers, electromagnetic coils, radio transmitters, etc.
His current practice is based on participatory performances dealing with networks, sound and narrative, using walkie-talkies and site specific topics.
Lukatoyboy also produces nano-techno and free IDM on a Game Boy, and gives workshops on various approaches to sound and electronic music to children.
He has performed at and taught workshops during various Serbian music festivals and events, as well as international: CTM, Unsound, TodaysArt, Communikey, Semibreve, Wasted, Moers, UH, Phonart, Netaudio… in countries Netherlands, Germany, Switzerland, USA, Austria, Turkey, Hungary, Croatia, Macedonia, Poland, Czech Republic, Belgium, Slovenia, Romania, Sweden, Bosnia & Herzegovina, Bulgaria, Kosovo, Portugal.
His collaborations name Peter Evans, Sainkho Namtchylak, Svetlana Spajic, Mia Zabelka, Milana Zaric, Eric Thielemans, Jonas Kocher, Laurent Bruttin, JeanYves Evrard, Martin Brandlmayr, Johannes Frisch, Georg Wissel, Erhard Hirt, Rinus van Alebeek, Wo0, Branko Dzinovic, Blank Disc, Balazs Pandi, and Irena Tomazin, among others.
Since 2010, edits Blind Tapes, a participatory and chance dedicated tape label. and was recognized with an award for sound design for the theatre play Bartleby (2011, Mini Teater, Slovenia).
Co-runs an artist-in-residence/festival retreat MultiMadeira since 2013.
Lukatoyboy is a recipient of the "Ubiquitous Art and Sound" Open Call for works, awarded by Deutschlandradio Kultur/Klangkunst, Goethe-Institut, ICAS – International Cities for Advanced Sound, ECAS – European Cities for Advanced Sound, and CTM Festival, which sought unusual ideas for pairing the specific artistic possibilities of radio with the potentials of live performance or installation in 2013.