Joe McPhee
Submitted by Anonymous on Mon, 2009-11-09 17:30.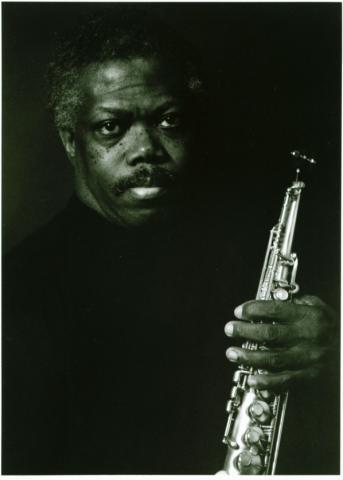 With a career now spanning over 37 years and more than 60 recordings, Joe McPhee has shown that emotional content and theoretical underpinnings are thoroughly compatible — and in fact, a critically important pairing — in the world of creative improvised music.
"There is always form there, whether it's a form that can be repeated - and I've been trying for sometime now to back away from that; I like to find something new each time and take the sum total of my experience - just a human experience - and include musical experience also and try to fashion something new. I may take time or I might take pitch or something and use it as a vessel in which the contents are fluid and always changing, to give it shape like that. I don't see very much difference between a composition that's written down and can be repeated from one where I just start from wherever I am and create it; I always have a sense of beginning and ending. I know that there's been a lot of emphasis of throwing up paper on stands and stuff like that, but I would prefer the musicians to play the music and play themselves and to play their experiences rather than to read something." (from a 1996 radio interview with John Corbett, found on Joe McPhee's Homepage)
please visit Joe McPhees Website for detailed information!