Martin Lorenz
Submitted by
caribu
on Thu, 2018-11-08 15:05.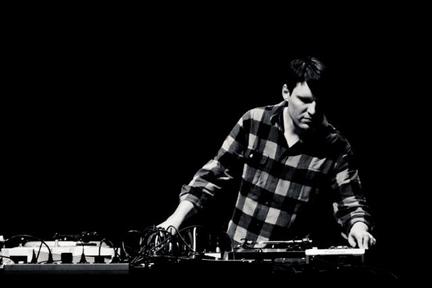 grew up in Zurich, Switzerland. He studied percussion at the Conservatories of Zurich and Amsterdam and at the Conservatoire National de Région Rueil-Malmaison near Paris, his teachers being Horst Hofmann, Jan Pustjens, Marinus Komst, Peter Prommel, Gaston Sylvestre and François Bedel. His interest in music theatre led him to take part in master classes with Jean-Pierre Drouet und Georges Aperghis.
Since 1999, Martin Lorenz has worked as a freelance percussionist on the contemporary and experimental music scene and has realized solo and chamber music projects with assorted partners: with Sebastian Berweck, with Conrad Steinmann, with Simone Keller, with Teodora Stepancic and others. These partnerships have resulted in collaborative projects with composers such as Annesley Black, Antoine Chessex, Luc Döbereiner, Hugues Dufourt, Edu Haubensak, Virgil Moorefield, Bernhard Lang, Daniel Weissberg and Alfred Zimmerlin, whose works Martin Lorenz has premiered. Between 2002 and 2015 Martin Lorenz was a member of the ensemble Collegium Novum Zurich. This collaboration is documented in many recordings, in particular the concert for percussion "Wer, wenn ich schriee, hörte mich..." by Georg Friedrich Haas, conducted by Enno Poppe.
Martin Lorenz began to use electronics to complement his arsenal of percussion instruments, and thus expanded his spectrum of expressive forms towards installation work and music on the fringes of alternative club culture. To release these works Lorenz founded his own label Dumpf Edition. This versatile approach is also characteristic of his work as a composer; his oeuvre includes solo and ensemble pieces, written for collaboratibe ensembles such as Ensemble werktag Zurich or Ensemble für Neue Musick Zurich. He worked together with the theatre director Johannes Müller for Sophiensaele, Berlin and the collective Schauplatz International for HAU1, Berlin. For his work as a composer Martin Lorenz was awarded with the Werkbeitrag des Aargauer Kuratoriums 2010 and the Werkjahr für Komposition der Stadt Zürich 2016.
2014 Tobias von Glenck and Martin Lorenz founded Trabant Echo Orchestra, a chambermusic ensemble which puts contemporary music in the historical context of the american avantgarde music of the 70ies and 80ies: open musical forms, crossover concepts and minimalism in the tradition of Julius Eastman, Terry Riley, Arthur Russell.