Zapparoli / Lorenz / Hofmann /// Voutchkova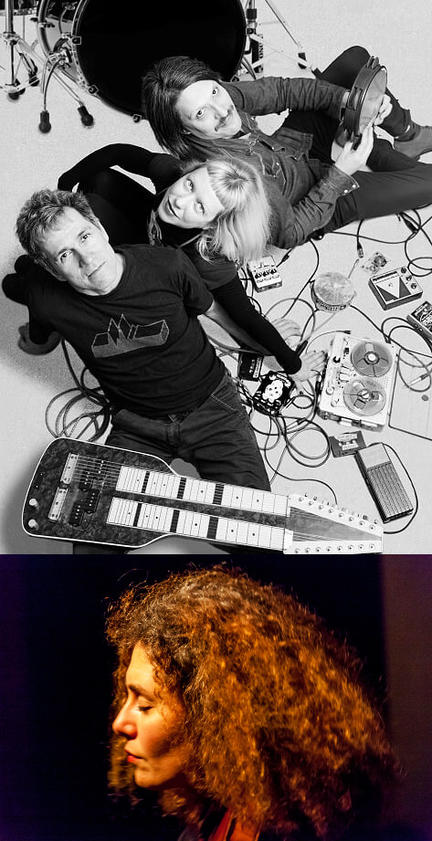 Biliana Voutchkova - vl/voc
Amati Lenta 2, a variable piece for violin and mini cassette tapes/solo version
Marta Zapparoli - elec
Martin Lorenz - perc
Sebastian Hofmann - perc
compositions and conceptual pieces from Alex Buess and Marta Zapparoli
door: 20:00 begin: 20:30
Biliana Voutchkova - vl/voc
Amati Lenta 2, a variable piece for violin and mini cassette tapes/solo version
Biliana Voutchkova will perform a solo version of the piece originally developed and premiered in Chicago with Olivia Block. A guided improvisational work for solo violin and cassette tapes which feature violin and field recordings prepared in advance by Biliana. Her performance will be guided by the speed and clarity of the tape as it is altered by the device and a live re-recording will be made, then multiplied further for the next performances. This variable work is constantly developing and building a kind of an archive of itself which is evident each time it is performed. The piece emphasize themes related to the multiple ways time is experienced through sound and recordings, and how meaning is created and altered through the recording process of sound.
Marta Zapparoli - elec
Martin Lorenz - perc
Sebastian Hofmann - perc
Sound artist Marta Zapparoli and the percussionists Sebastian Hofmann and Martin Lorenz present compositions by Alex Buess and Marta Zapparoli. Their music moves between noise, experimental electronics and contemporary composition. Their work focuses on the conflict between the certainty and moodiness of electronic and mechanical machines, on the sonification of signals outside the human auditory spectrum such as radio waves or mechanical vibrations, on noise pollution and electrosmog, on the transfer of abstract models and algorithms on a concrete setup of devices and their interaction.
Programm:
Alex Buess (*1974): SSSSOSCHHHH!! (2018)
for percussions, tape machines and backtape
Marta Zapparoli (*1975): Phonomeniaritmo (2018/19)
Trio for Percussions, Tape Machines, Electronics