MICHAEL HURLEY + JOSEPHINE FOSTER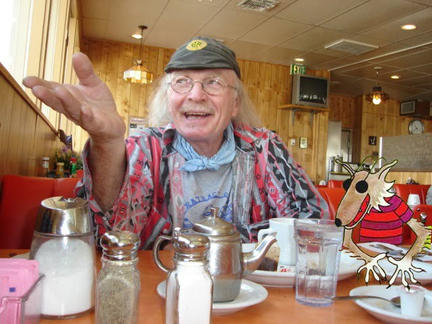 It is no surprise to find out that the unique voice of Michael Hurley was first recorded for release by Folkways Records on the same reel to reel as recorded Leadbelly's last sessions. Hurley's career has spanned almost fifty years of craft and his newest LP Blue Hills is a testimony to his continued relevance.
A rare piano based set from OTO favourite Josephine Foster whose vocal style, according to David Keenan "...combines a facility for expressive extremes comparable to Patty Waters with the precise comportment of folk singers like Karen Dalton and Shirley Collins"
Hailing from Colorado, Josephine Foster began to sing publicly at age 15, singing operatic hymns in the services of a Rocky Mountain log cabin church. After studies in classical music she moved to Chicago, where she abandoned the idea of dedicating herself to opera and returned to her love of writing songs. Since then, Josephine has traveled around the world sharing her music.
Prices : 12€/night or 30€/3daypass
No advance-sale, no advance-booking, make sure to come early (limited number of seats)