Olga Nosova
Submitted by
Mathias
on Fri, 2012-12-07 17:25.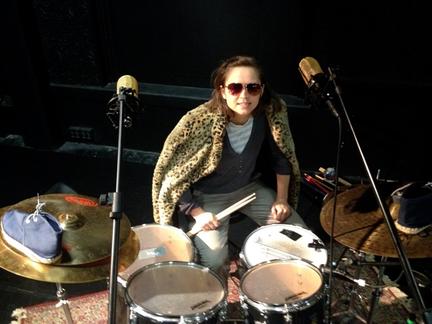 Olga Nosova Sound-artist, drummer, singer
Olga started her musical activity in Moscow 2001. There she played drums in various local bands of different styles and genres, such as Syncopated Silence, Motherfathers, Brom, etc. She uses a wide range of different electronic sounds and effects, and a variety of acoustic instruments and sound objects. Since August 2013 she produced the music for dance projects like Company urbanReflects and AutreMina and independent dancers, taking part in perfomances. With Alexei Borisov she has a duo Astma, a project that is dedicated to experimental, improvised music. She is very active internationally and perform with many influential musicians, such as Peter Brötzman, Thomas Lehn, Dave Phillips, Thomas Buckner, Jandek, John Hegre, Pekka Airiksinen and much more. Olga lives in Berlin.