Simon James Phillips
Submitted by Anonymous on Tue, 2010-10-05 15:56.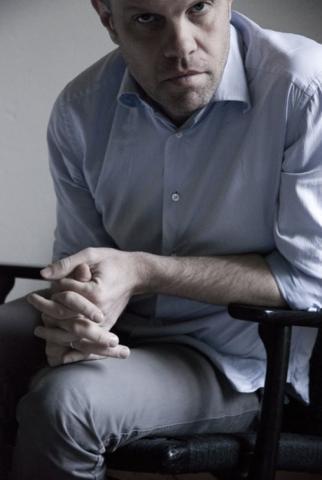 Simon James Phillips – Piano
Simon James Phillips is a Berlin based pianist from Australia - he trained as a classical pianist in Australia and Sweden but now is primarily an experimental improvising pianist. This change in direction is due largely to the desire to be a more actively creative musician, as opposed to an interpretive one. Simon is attracted to art and music that allows the audience to more actively participate in its perception. He believes that art should create impulses that are open, abstract, and spacious, allowing for broader reflection by the audience. He is particularly interested in trying to replicate the mechanical and repetitive sounds that surround us. The human mechanism is never as perfectly uniform as the machine - it is this imperfection that appeals to him. He is also interested in the perception of time and how music might effect that perception. His influences artistically include; the films of Andrei Tarkovsky, Michelangelo Antonioni, Béla Tarr and the theatre of Christoph Marthaler; the literature of Marcel Proust and Thomas Bernhard; and the music of Charlemagne Palestine, Morton Feldman, Oren Ambarchi, Jean Sibelius and his favourite pianist and collaborator Chris Abrahams.
As an improvising pianist, Simon performs both solo and with larger groups. He was the founder of ASSEMBLAGE.
He is also a member of PEDAL, a duo with pianist Chris Abrahams (of THE NECKS) – their first album was released in April 2008, through German label STAUBGOLD. Simon has a duo ensemble with trumpeter Nils Ostendorf.
Simon has also collaborated with both theatre and dance - working in Berlin with the Schaubühne and Tanz im August Festival. More recently, Simon was Artist in Residence at the Banff Centre, Canada.
As a classical pianist he has performed, amongst others, with Jae Woo Kim and Catherine Carby (Opera Australia), Julian Thompson (Australian Chamber Orchestra) and cellist David Pereira (former principal cello Sydney Symphony Orchestra, Australian Chamber Orchestra and the Australia Ensemble) and violinist Andréa Tyniec (Montréal). He has been broadcast on ABC radio both as a soloist and in chamber music. Simon's last classical solo tour was in 2007, playing the music of Grieg and Janácek in Sweden.