Brendan Dougherty
Submitted by
caribu
on Sun, 2013-10-06 19:28.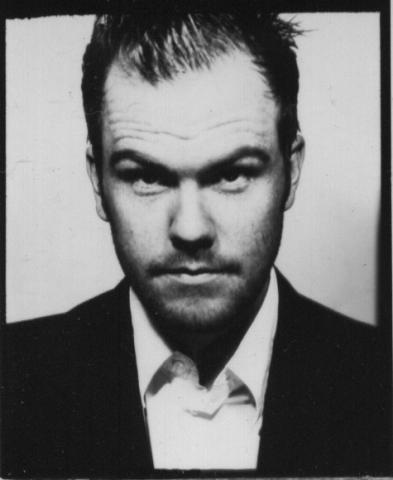 Brendan Dougherty was born in Philadelphia in 1978. While studying music in Philadelphia he founded Scrapple Records and recorded and toured with the Meicht Group, performing a monthly residency at the Knitting Factory, NYC. while in Philadephia, Dougherty also performed with Bobby Zankel, Matthew Mitchell and other local musicians.
After moving to europe he became involved in the european improvisation scene, collaborating with Tony Buck, Axel Dörner, Aleksander Kolkowski, Lukas LIgeti, Billy Bang, Akira Ando, Jochen Arbeit, Kim Cascone, Guido Henneböhl and others.
OURSONGISLONG is an ensemble founded in 2004 and led by Dougherty which is dedicated to durational performance of improvised music. All performances are at least twelve hours long and are held in a prepared environment involving visuals, light and/or movement. Others who have performed with the ensemble include Aaron Meicht, Jared Gradinger, Meg Stuart, Aaron Siegal, Matt Bauder, Phillip Schulz and Antonis Anissegos.
HIs work in theater and dance began with a collaboration with american choreographer Jeremy Wade, with whom he created three works (Throwing Rainbows Up, I Offer Myself to Thee and There is No End to More). In 2011 he created music and performed live in Meg Stuart's Violet.
His longest standing collaboration is with his sister, Hannah Dougherty. They have worked together on OURSONGISLONG (2003), The Gardenhouse Project (2005) and Himmelfahrtskommando (2010).
Dougherty also has written music for film, tv and multimedia productions on his own and as a part of knorke sound producitions. He has released records on the Scrapple, Shoebill, Utech, Waeve and Aural Terrains record labels.