CANCELLED The Quiet Cue & Miki Yui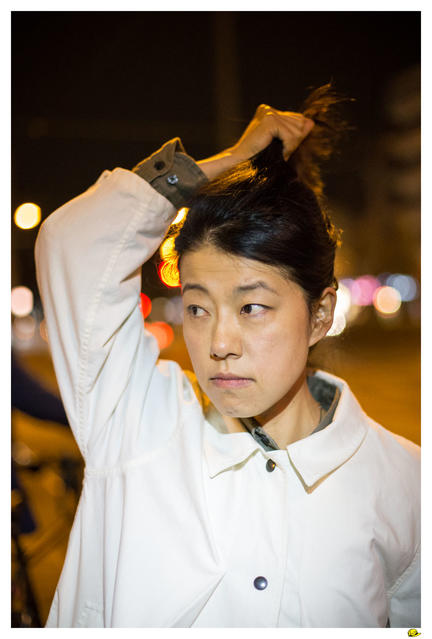 biegungen visits studioboerne45

The Quiet Cue (Michael Renkel/Nicolas Wiese) + Miki Yui
+++scroll down for English+++
The Quiet Cue
Michael Renkel – Halbakustische Gitarre, Live-Elektronik, Sampling
Nicolas Wiese – Sampling, Mischpult-Feedback, Oszillation
Michael Renkel und Nicolas Wiese haben in ihrem Berliner Gemeinschaftsstudio Ende 2009 die Konzert- und Intermedia-Reihe QUIET CUE ins Leben gerufen, und in einem Zeitraum von knapp sieben Jahren über 170 Veranstaltungen realisert. Als Nachwirkung dieser intensiven Zusammenarbeit entwickelte sich eine andere Form der Kollaboration: das elektroakustische Live-Duo THE QUIET CUE.
Renkels über viele Jahre ausformulierten Gitarren-/Live-Elektronik-Methoden, bei denen sich der originäre Gitarrenklang nie vollständig auflöst, kombiniert mit diversen Objekten, Percussion und 'Mikrofon-als-Instrument'-Techniken, treffen auf Wieses agile mischpultinterne Feedback-Modulationen, die von geschichteten Sampling-Strukturen getriggert werden. Zugleich arbeiten beide mit dynamischen Wechselwirkungen zwischen sich ähnelnden Materialien wie perkussiven Figuren, Stimmen-Fragmenten und Found Sound. Es geht in ihren Kompositionen also vor allem um Aktion/ Reaktion/Interaktion.
Mehr als in vielen ihrer anderen, hochabstrakten oder konzeptuellen Projekten richten die zwei Composer-Performer hier ihre Aufmerksamkeit auf Harmonik, gezielt eingesetzte und gebrochene rhythmische Strukturen, auf eine sensible, manchmal noisige, vertrackte und zugleich entertainment-affine Erkundung dessen, was 'avantgardistischer Pop' im 21. Jahrhundert sein könnte. --
Miki Yui
Miki Yui - electronics, field recodrings, synthesizer
Künstlerin/ Musiker/ Komponistin aus Tokyo, lebt zur Zeit in Düsseldorf.
Ihre Musik besteht aus Samples, Geräuschen, Field Recording, und elektronischen Sounds aus Modular- und Solar Synthesizer, deren unterschiedliche Elemente zu einer fragilen, minimalistischen organischen Klanglandschaft mit abstrakter und narrativer Kraft gewebt werden. Ihre Musik spielt mit der subtilen Wahrnehmung des Zuhörers, sie lässt Räume und Bilder im Kopf entfalten.
Collaboration mit u.a. Klaus Dinger, Rolf Julius, Carl Stone und Asmus Tietchens.
Ihr letztes Album "APERIO" erschien September 2020 von Hallow Ground.
Für "biegungen im ausland" wird sie ein neues Set aus sparsamer, mysteriöse Musik mit Klängen aus Modular Synthesizern und Geräuschen präsentieren, die die Schönheit der Leere, das Phänomen des Koexistenz sowie den Resonanz enthüllen.
"Es scheint, und wir ahnen die Wahrheit darin, das Musik das beste Medium ist diese magischen Verbindungen zu beschreiben, denn die Musik ist der Natur und dem Natürlichen am nächsten. Miki Yuis Schöpfungen ahmen die Strukturen der Natur nach, und es bleibt nicht einzig beim Versuch. Hier gelingt etwas was selten gelingt.
Ein Fluß ist es nicht, es ufert vielmehr aus, in alle erdenklichen Richtungen,und man hat den Eindruck das die Sounds und deren zusammen wirken eine Art wachstum beschreiben. So als würde man im Zeitraffer das entstehen eines Geflechts betrachten. Es mag auch ein Pilz oder ein Schmetterling sein. Statt der Kamera oder des Mikroskops wird hier das Mikrofon in größter Nähe an das Geschehen gehalten und so wird die Energie und das hemmungslos unaufhaltsame Leben unmittelbar bewußt. " Tolouse Lowtrax
Einlass: 19:00 Uhr
Konzertbeginn: 19:30 Uhr
Ticketpreis: 9€ / KEINE ABENDKASSE
Bitte erwerben Sie Tickets im online-Vorverkauf hier: ausland.tickettoaster.de
Im Falle einer Verlängerung des Kultur-Lockdowns und einer daraus resultierenden Absage der Konzert, werden können die Tickets zurückgegeben werden und der Ticketpreis wird von uns zurück erstattet.
Gefördert von der Senatsverwaltung für Kultur und Europa
Medienpartner: Digital in Berlin
+++ English+++
The Quiet Cue
Michael Renkel – semi-acoustic guitar, Live electronics, sampling
Nicolas Wiese – sampling, mixer feedback, oscillation
Michael Renkel and Nicolas Wiese launched the concert and intermedia series QUIET CUE in their shared Berlin studio in late 2009, and have since conceived more than 170 events, before discontinuing the series in 2016.
As a repercussion of that intense collaboration, a different form of working together emerged: the electroacoustic live action duo THE QUIET CUE.
Renkel's guitar / live electronics methods, elaborated over many years and combined with multiple objects, percussion and 'microphone-as-instrument' techniques, are interfering with Wiese's mixer feedback modulation, vividly triggered by layered sampling structures. At the same time, they are both working with dynamic interplay between similar types of source material: percussive sounds and patterns, voice fragments, or found sound. Thus, their compositions are aiming at action/reaction/interaction.
Compared to many of their other, highly abstract or conceptual projects, here the two composer-performers are focusing a lot more on harmonics, occasional rhythm structures and a sensitive, sometimes noisy, nerdy-complex yet entertainment-positive exploration of what '21st century avantgarde pop' might possibly sound like.
Miki Yui
Miki Yui - electronics, field recodrings, synthesizer
Artist / composer/musician from Tokyo, based in Duesseldorf, Germany.
With her background in fine art, Miki Yui explores the grey zones of our perception and imagination, in the fields of music, drawing, installation and performance. Her works are shown in Europe and in Asia.
Since 1999 she is known for her unique minimalistic and organic approach. From a delicate tiny hiss to a distant hum, electronic sounds and field recordings are woven into music with a narrative tension, that are subtle references to existents.
Her 7th solo album "APERIO!" is reelased from Hallow Ground in September 2020. She has collaborated with Klaus Dinger, Rolf Julius, Carl Stone and Asmus Tietchens. For Biegungen she will present her new live set, uniquely mysterious and minimalistic abstract music with sounds from modular synthesizer and noises, that reveals the beauty of emptiness, the phenomena of co-existence and resonances in life.
"Miki Yui´s creations emulate nature´s own structures, and they go well beyond trying, they succeed where others fail.
Her music is not a river, in fact it overflows in all directions imaginable, and it seems like the sounds and their interaction describe a kind of natural evolution. It´s like watching a web woven in time-lapse, or mashroom or butterfly. Instead of the camera or the microscope it´s the microphon capturing the proceedings from close-up. Thus we experience the energy and life itself, unbridled and unrelenting." - Tolouse Lowtrax
Door opens: 7.00 pm
First concert starts: 7.30 pm
Admission Tickets: 9€ / NO BOX OFFICE
Please purchase tickets in online presale via this link: ausland.tickettoaster.de
In the case of a prolongation of the culture lockdown and the resulting cancellation of the concert, the tickets can be returned and the ticket price will be refunded by us.
Supported by Senatsverwaltung für Kultur und Europa
Presented by Digital in Berlin