Hanno Leichtmann
Submitted by
caribu
on Wed, 2010-05-26 23:48.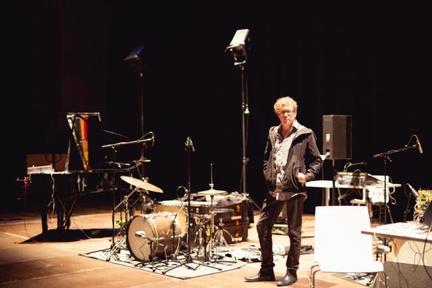 Hanno Leichtmann
selected electronic drums and percussion
Hanno Leichtmann is a producer of electronic music, soundartist and curator of electronic music series and conceptual festivals like "letra / tone" or "syn/cussion".
Hanno Leichtmann has recorded 7 solo albums, the latest are entitled " offset", "unfinished portrait of youth today" and "minimal studies". "Offset" is the current release on Cristian Vogels Label Endless Process.
He released the "lost" soundtrack for Christoph Schlingensief's last movie "African Twintowers", featuring Sir Henry and an Indian music ensemble. Under the moniker STATIC Leichtmann released 4 albums and several 7″ and 12″ of electronica / pop between 2001 and 2011, on labels such as CityCentreOffices, Earsugar, Karaoke Kalk and Audio-nl.
Hanno Leichtmann is a also member of the bands Groupshow (with Jan Jelinek and Andrew Pekler) and Denseland (with David Moss and Hannes Strobl).
He is also the man behind the label "picture/disk" which releases editions of 23 unique handcrafted transparent lathe cut 7″.