Joke Lanz
Submitted by
Luzi
on Thu, 2010-02-04 20:41.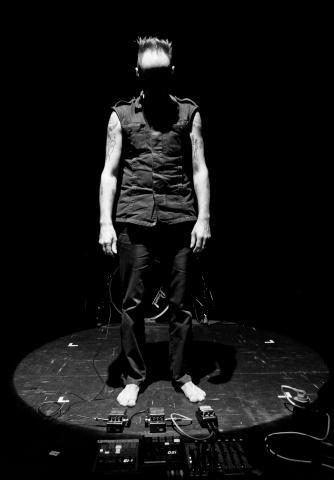 Turntablist Joke Lanz creates autonomous sound-cells that melt into a language free of any function. He combines ritual reductionism with anarchistic playfulness, atmospheric soundscapes with cut-up noise and physicalness with unpredictability.
Best known for his international acclaimed Noise project 'Sudden Infant', Joke Lanz is presenting his work since 25 years all over the world. Born in Switzerland and currently operating out of Berlin, he is one of the most prolific and profound artists working in the border zones where performance and body art meet Improvisation and Noise.
Joke Lanz has released his works on some of the most prominent record labels in the noise underground i.e. RRR, Schimpfluch, Tochnit Aleph, Blossoming Noise, Entr'acte, Artware, SSSM, Klanggalerie, Some Bizarre, iDeal Rec and performed with the likes of Peter Kowald, Christian Marclay, Rudolf Eb.er, Z'EV, Carlos Giffoni, Daniel Menche, Christian Weber, Charlotte Hug, Christian Wolfarth, Astro, The New Blockaders, GX Jupitter-Larsen and many more.