Steve Heather
Submitted by
caribu
on Thu, 2008-11-13 21:39.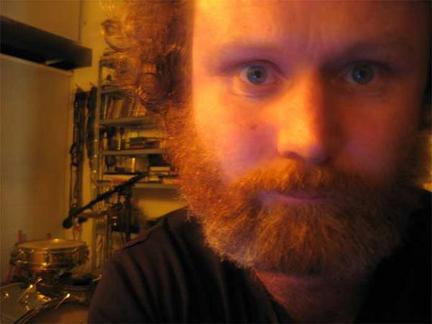 Steve Heather – Percussion
Studied percussion/improvisation at The Victorian College of the Art in Australia (1991) and Performance Art at DasArts/Amsterdam (2006). Since 1994 Steven Heather has been performing and recording as a musician regularly in Australia, Europe, America and Asia. Currently living in Berlin, he plays in all sorts of groups, from impro, electro-acoustic and jazz, to rock, noise and dub. His current music projects include DAIRY (Andy Moor, Yannis Kyrialides, Joe Williamson), BOOKLET (Toby Delius, Joe Williamson) THE UNDERSTATED BROWN (Thomas Meadowcroft, Boris Hauf), MRS CONCEPTION, OCHASA, SAND, HALF WOLF (Martin Siewert, Boris Hauf, EFZEQ (Martin Siewert, Boris Hauf, Burkhard Stangl, Billy Roz) and solo performances/installations as ELECTRIC BONGO BONGO. He composes and performs regularly in the fields of dance, theatre, film new media, performance and has had residencies in Australia, Belgium, Holland and Germany.