SISSI FM
Submitted by
Luzi
on Thu, 2012-09-20 17:13.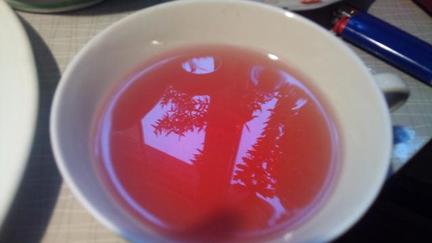 SissiFM at rebootFM
SissiFM - wir sagen nie die Wahrheit!
dein queerfeministisches Radiomagazin: leidenschaftlich live, performativ bis auf die Knochen. Konversationen, Kontroversen, Stimmen und große Gefühle! Jeden ersten und dritten Sonntag im Monat live und pünktlich um 23 Uhr auf reboot.fm 88.4 MhZ in Berlin, 90.7 MhZ in Potsdam
Sissi Blog:
SissiFM wirft sich mit Nagelfeile und Mikrofon ins Stadt- und Landleben, schlägt sich quer durch das Meinungsunterholz, besucht Veranstaltungen, Projekte, Festivals, Initiativen und redet mit Produzentinnen, Beteiligten, Zuhörerinnen und Kritikerinnen über Themen, die sie brennend interessieren. Sie stellt Fragen über Fragen, über Produktionsweisen und Ideen, über Wünsche und Motivationen, und wird keine Möglichkeit auslassen detailgetreue Antworten zu generieren. SissiFM berichtet live, passioniert, feministisch und macht Radio, das sie selbst gern hört.
SissiFM - We are passionately live, performative to the bones, we love voices, figths and feelings & we will never tell the truth
Editorial Office: Uli Ertl, Skadi Sarnoch, Ruth Waldeyer, Nathalie Hör-Ponneau, Christina Ertl-Shirley + die Kinoecke
Sissi-Collection on Soundcloud:
Sendetermine:
21.07.2013 SissiFM#1 Kaffee auf dem Friedhof
live aus dem Café finovo auf dem St. Matthäus-Friedhof über den dortigen Rundgang "Kreuz und Queer" und über andere Lebenswege.
Interviews mit Friedhofsgästen und dem Initiator der Soundstation, Aufnahmen aus dem Soundstation-Musikarchiv und mit Ausschnitten aus "Kreuz und Queer"
04.08.2013 SissiFM#2: Das (Sport)magazin
Ball treten (discover football) Gegenüber treten (Muay Thai) und sportliche Rezensionen von Filmen
18.08.2013 SissiFM#3: Memento Hedera
eine Sendung über den Efeu und seine immergrüne Freundschaft
Wir senden live aus der Soundinstallation von Christian Find, mit Stimmen aus dem Friedhofsparlament, Aufnahmen von May Ayim und Helga Goetze, Gespräche mit engagierten Nachkommen und einer Kinoecke zu Doris Wishman.
01.09.2013 SissiFM#4: Sissi live von quEAR-das 2.transtonale Ohrenfestival
eine Sendung live vom 2. transtonalen Ohrenfestival in der Raumerweisterungshalle; 31. August und 1. September, mit Liveübertragungen, Studiogästen, Interviews und Ergebnissen des 1.transtonalen Jingleworkshops
15.09.2013 SissiFM#5: "It´s a drawing"
mit
- Julia Pohl-Miranda von dem kanadischen Graphic-Novel Verlag "Drawn+Quarterly" und ihren 3 Lieblings-Publikationen (von Julie Doucet, Miriam Katin, Rutu Modan)
- einem Interview über Zeichnen aus queerer Persepektive mit der Illustratorin und Zeichnerin Chris Campe
- einer Comic-Hörspielminiatur von Sissi28 + Sissi5
29.09.2013 SissiFM#6: "Dinge im Rückspiegel sind näher als sie erscheinen I"
Live-Auschnitte von Performances von und Interviews mit Barbara Loreck. Aufgenommen bei "Dinge im Rückspiegel sind näher als sie erscheinen" am 14. und 15.9.2013 im ausland/Berlin. In dieser Sendung liegt der Schwerpunkt auf den Performances, in Sissi#12 am 13.10. geht es weiter um Dinge im Rückspiegel, um Freundinnen, ein Bankett , und Erinnerungen.
13.10.2013 SissiFM#7: "Dinge im Rückspiegel sind näher als sie erscheinen II"
27.10.2013 SissiFM#8:Treestrip: Wenn die Bäume sich ausziehen
Es wird kalt! Es wird schön! Es wird lange lange dauern! Oder wie? Was wird es denn eigentlich? SissiFM auf der Pirsch nach Stimmen zum Herbst.
10.11.2013: SissiFM#9: Besuch bei Meret
Bei der Meret Oppenheim Ausstellung werden wir mit vielen Fragen konfrontiert, einigen Lösungen werden wir fast nahe kommen, andere bleiben im Dunkeln liegen, andere im Bett. Über Kunst und ihre Rezeption, über rätselhafte Dualismen und über die Schönheit der Verschlossenheit. Erstmalig mit Crissi, unserer Freundin der Kunst!
Mit Kinoecke!
24.11.2013 SissiFM#10: "Fortress Europe I Vienna"

Sissi Fm visited the Refugee Protest Vienna. We talked with the activists about their demands, about their situation in FPÖ-Austria, about the representation of the protest in the media, about threatening foreigners, about old european fears and about feminist views on all of it.
with kinoecke!
---
SissiFm Festival Radio at CCN°1 2012
SissiFM airs live broadcasts of the concerts, workshops, and installations interweaving conversations and interviews with the participating artists, organizers, and audiences to a finely knit web of music, art, and self-organization.
Live interviews with the participating artists on music, methods, and motifs; on dangerous stages and daring costumes, on composition and improvisation; on the musicality of collectives and on collective structures in music; on band playing and solo works; on the longevity of self-organized groups; on macho fights and Hühnerkämpfe; on collective love, pains, and asses and on the monarchy of sounds. Live streams of all concerts and perfomances, directly to your kitchen: music, music, music. After and inbetween the concerts: breathtaking impressions voices of the audiences, insights, outlooks, and summaries
Editorial Office: Uli Ertl and Skadi Sarnoch
In collaboration with ausland and reboot.fm